"Bonek has high potential as the progress of the nation"
That stands what quoted of Mbah Nun, a role pattern of our nation when he pondering Bonek in an extra plenary perspective. Bonek, Persebaya Surabaya militant supporter who wasn't born in organizing planning. They were turned naturally, because of social agreements that strengthened by the mass media. This one supporter have their own uniqueness. From the history of their birth, the ins and outs of their journey, their behavior, their controversies, their breakthroughs and anything related to Bonek will unquestionably produce another color concentration in this motherland.
Bonek was born because of a stand of solidarity, which arose because of the hot coals of fire from their personality, which grew on the ground because that was what God arranged. Beginning from tens of thousands of spirits from Surabaya and East Java, especially those who moved to Jakarta just only to support Persebaya Surabaya at the expense of what could be sacrificed. Until now it was recognized or not, Bonek became a weatherglass of football supporters in Indonesia. This is very cumbersome. Yonder mind. Brave reckless. The first plus the biggest in the memoir of Indonesian football.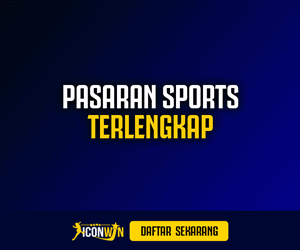 The Bonek phenomenon stretches to roll coloring Indonesian football. Decorating and tarnishing is their dynamics. The triumphant and slumped period has become the wheel of the easement. Gold and black ink are pieces of their big name. Yes, big names don't become big because Bonek constructed it, but Bonek big because Bonek is actually the biggest, the largest, the longest in Indonesia. This is not snobbishness in work, but the fact that states.
Bonek presence in social connection, especially the world of football, is a new magnet in the enthusiasm of Indonesian football. Bonek comes from the bottom up, from the roots that grow into lush trees. They grow by themselves, not grow treated because of the touch of the hand, wasn't from top to bottom. That is the uniqueness, they are recognized with 'no leader just together', attached to 'low profile high product'. The meaning is among all of Bonek, their position is the equal that face by Persebaya.
Bonek decisions are a decision on deliberation, weren't because of determined by one or two people only. Bonek demeanor where demeanor of togetherness, the demeanor of 'loro siji loro kabeh', aka if there was one that undermines their good name, they all hit the sap. If someone scents Bonek name, they all fragrant. Thus, the method is 'tepo seliro', common respect for each other. The elderly escort the young, the younger regard to the old.
Bonek mainstream structural absenteeism advances they became the East Javanese' supporter that influential with culture, histories, also stories. Bonek literally matched the representative of Surabaya characteristics, East Java's 'ambassador' to manifest all over Indonesia about what is called arek culture, about the essence of football. They sending East Java symbols to be introduced to Indonesia through Persebaya and football. They bring localized euphoria that is united in the degree of nationalism. And eventually, may God grant Bonek with their Persebaya to acquaint whereby fanatic Indonesia in football to all eyes of the world. (*)
Find me on twitter @rifihadju